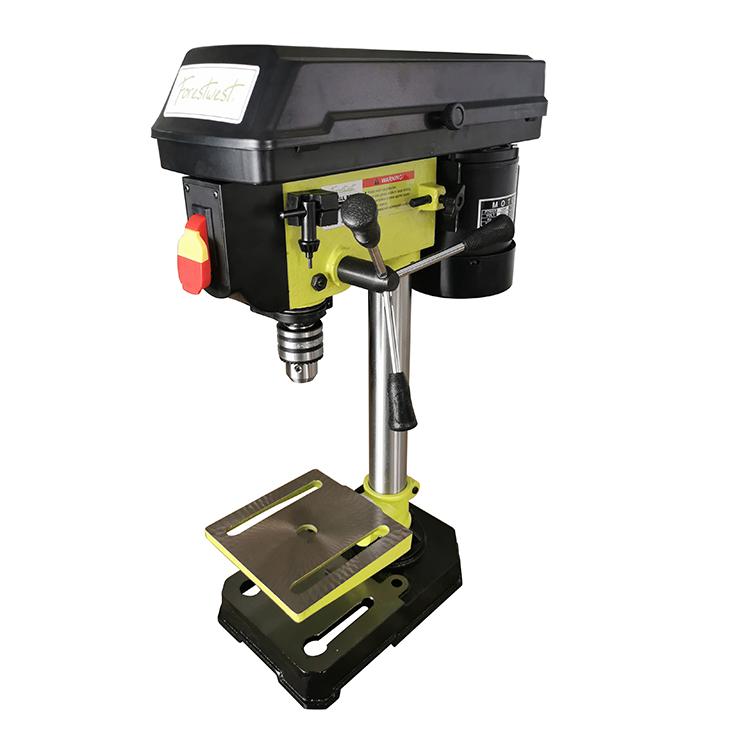 Forestwest drill presses are an excellent choice for woodworkers who need precise, accurate drilling capabilities. These machines are built with quality materials, such as cast iron tables and precision-machined components, and designed to deliver the accuracy and consistency you need for your projects.

Forestwest drill presses are available in different sizes to fit your needs and budget, and feature adjustable speed settings to handle a variety of materials. They also offer a range of spindle travel options, allowing you to adjust the depth of your drilling with ease. Forestwest bench drill press is powerful to drill through metal, wood, plastics, and other materials. The new generation drill press featuring our global patented cross-pattern precision laser guide system and unique built-in LED work light with alignment & centering guide. Perfect size for workshop use.

In addition to their precision and performance, Forestwest drill presses are easy to use. They feature intuitive controls, such as a large on/off switch and depth-stop adjustment handles, and require minimal maintenance to keep them running smoothly.

Overall, Forestwest drill presses are a great investment for any woodworker who needs a reliable, accurate drilling machine. They offer quality construction, precision, ease of use, and affordability, making them a great choice for both beginner and experienced woodworkers alike.