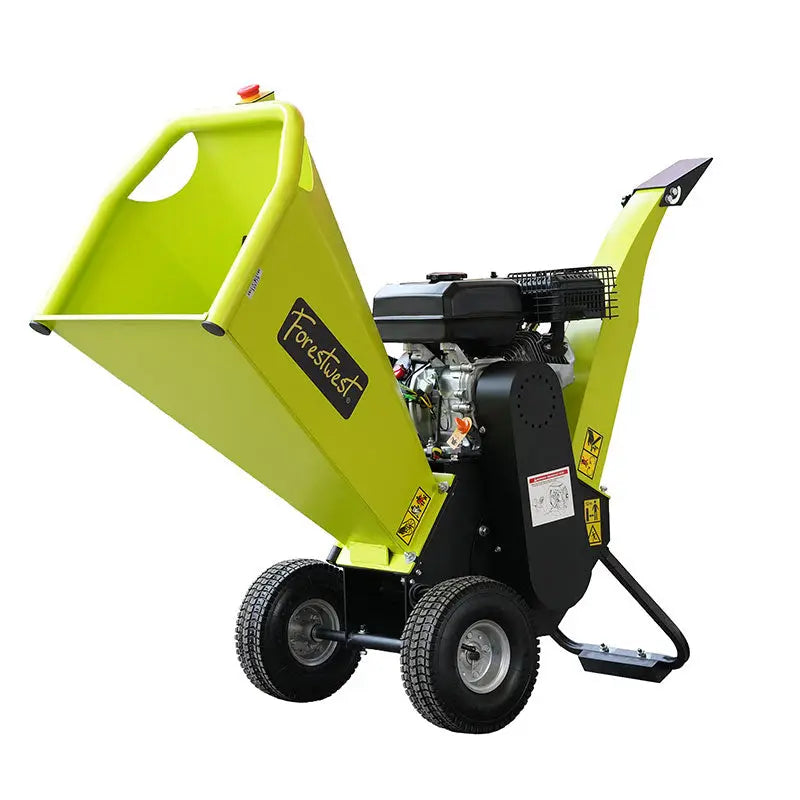 Are you tired of spending hours cutting up tree branches and waste? Do you want to make the most out of your garden waste and turn it into nutrient-rich mulch for your plants? Look no further than the Forestwest wood chipper!
Forestwest provides a wide range of wood chippers, that are powerful and efficient machines that can easily shred branches, and other garden waste into small pieces in no time. Currently we have four models for sale, available in both electric and petrol garden chippers.
Made with high-quality materials and components, the Forestwest wood chippers are designed to withstand even the toughest of conditions. Its durable construction ensures that it will last for years to come, providing you with reliable and efficient performance every time you use it.
The Forestwest wood chippers are also easy to use, with a simple and intuitive design that makes it perfect for both professionals and DIY enthusiasts. Its compact size and lightweight construction make it easy to move around your garden, while its safety features ensure that you can use it with confidence.
So if you want to save time and effort in your gardening and landscaping work, the Forestwest wood chipper is the perfect solution. Order yours today and start turning your garden waste into valuable mulch for your plants!