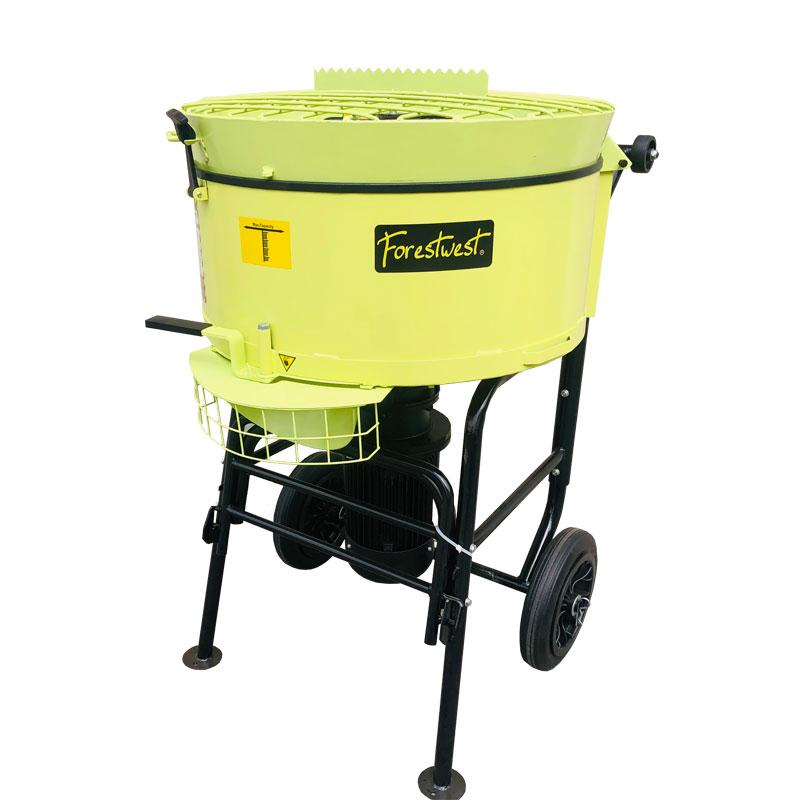 Forestwest provide top quality cement mixer, portable concrete mixer, mortar mixer, tested locally, they are suitable for both small renovations and big projects. If you're looking for a reliable and efficient tool for cutting tiles, look no further than the Forestwest tile saw.
The Forestwest cement mixer is designed to make mixing and pouring concrete fast and easy. With a powerful motor and a large mixing capacity, it can quickly and efficiently mix a variety of materials, including cement, concrete, and mortar.
The Forestwest mortar mixer or pan mixer is one of the most affordable brand in USA, they have been tested with local tradie for mixing mortar, cement, rubber surface for playground and more.
One of the standout features of the Forestwest cement mixer is its durability. It features a heavy-duty steel frame and a corrosion-resistant drum, ensuring that it can withstand even the toughest of job sites. Its large wheels also make it easy to move around your workspace or transport to different job sites.
So whether you're a professional contractor or a DIY enthusiast looking to tackle your next concrete project, the Forestwest cement mixer is the perfect tool for the job. Order yours today and experience the efficiency and durability of a Forestwest cement mixer!