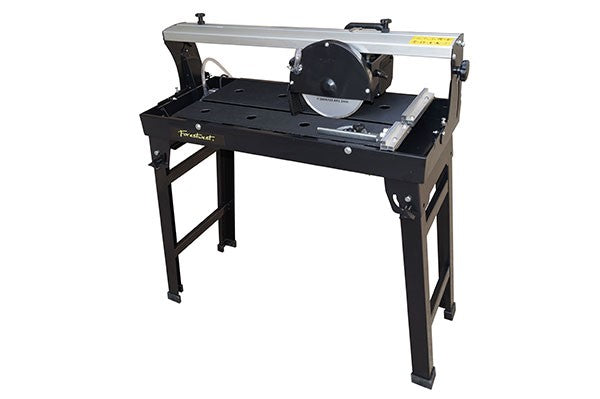 If you're looking for a reliable and efficient tool for cutting tiles, look no further than the Forestwest tile saw. Forestwest stocks trade quality Wet Tile Saws and Tile Cutters with various cutting capacities, all our tile saws have been tested in USA, the cut is straight and clean. No matter if you are a professional tiler looking for a Tile Saw with trade quality, or you are just doing a small renovation job for your home, Forestwest has the correct model to suit your needs.
The Forestwest tile saw is designed to make cutting tiles fast and easy. With a powerful motor and a sharp diamond blade, it can quickly and accurately cut through a variety of tiles, including ceramic, porcelain, and marble.
One of the standout features of the Forestwest tile saw is its precision. It features a sliding table that allows you to make accurate and consistent cuts, ensuring that your tiles fit together perfectly. The water cooling system also helps to reduce heat and friction, prolonging the life of the diamond blade and ensuring clean and accurate cuts.
So whether you're a professional tile installer or a DIY enthusiast looking to upgrade your tool collection, the Forestwest tile saw is the perfect tool for the job. Order yours today and experience the precision and efficiency of a Forestwest tile saw!