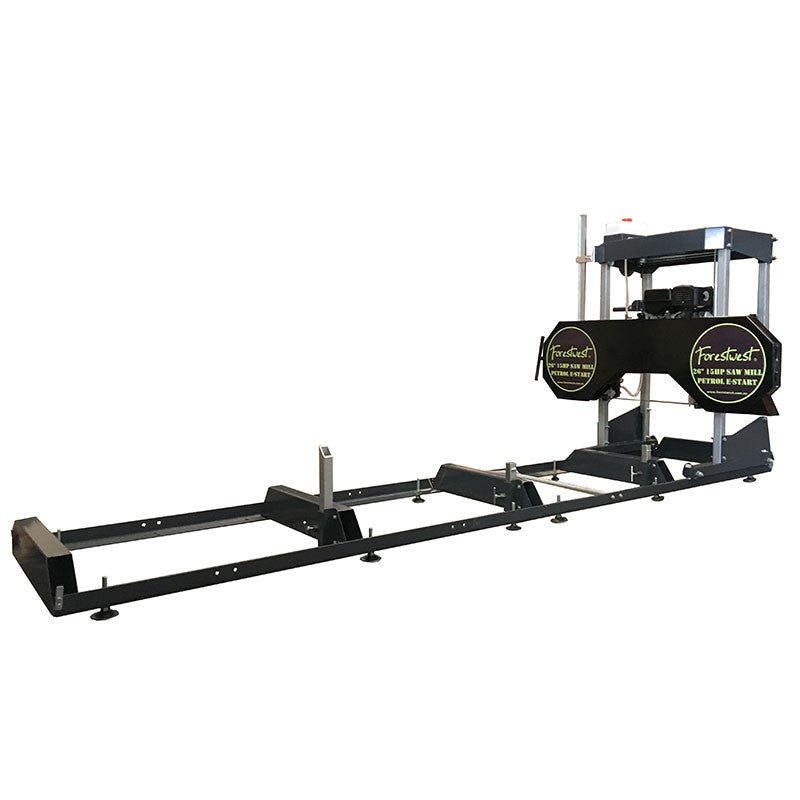 Forestwest provides top quality wood sawmills with affordable price. They have all been tested by local customers in USA, and we are getting very good feedback from these sawmill. We have three models, the 22" sawmill, 26" sawmill and 32" sawmill. Contact us today for a quote or any questions. 
Whether you're a professional woodworker, the owner of a woodlot forest or need something to help you manage the land you live or work on, a portable sawmill is a smart investment. And if you're looking to buy a wood sawmill machine, then you want to make sure that you're only investing in a high-quality product that you can rely on. At Forestwest, you'll only find the best quality sawmills online. We provide top quality wood sawmills at affordable prices, and all have been tried and tested in USA — so you can confidently shop with us online knowing that the equipment we sell has been put through its paces and is more than capable of getting the job done. 
How to know you're buying the right portable sawmill
Before you go ahead and buy a portable sawmill, there are a few questions you need to ask yourself first, as this will determine the kind of wood sawmill machine you'll need: 
What kind of wood am I cutting? What size of wood am I cutting?
How much wood will I be cutting each day?
Is the land I'm working on accessible?
At Forestwest, we have three models of petrol sawmills available — a 22" sawmill, 26" sawmill and a 32" sawmill, and also one electric 29" sawmill. All Forestwest sawmills have been tested in USA. Knowing the size of the logs you'll be cutting is crucial, as having the incorrect log-to-sawmill ratio can be disastrous. A sawmill that's too small cannot be used for larger logs, while a sawmill that's too big may not be able to work smaller logs efficiently. Therefore, choosing the correct size sawmill is the first and most important step. 
Secondly, you need to consider whether or not the portable sawmill can meet your production demands. If you run your own carpentry or lumber business, a portable sawmill can be a great asset. Portable sawmills are also a perfect choice for hobbyists, landowners and small to medium business owners. Even if you just want to mill a few boards for yourself, pretty soon people will start asking "Can you do that for me please? "
Lastly, you need to think about accessibility. If your worksite is in an area that's accessible by car or ute, then a portable sawmill is a great option. That's one of the best things about a portable sawmill, after all — it's convenient and offers flexible portability. 
Portable sawmills for sale in USA
Buy your portable sawmill today at Forestwest. We ship everywhere in USA and can have your order delivered quickly and affordably directly to you. Alternatively, you can choose to pick up your order from one of general courier depots across USA.
If you have any questions about our products, then please feel free to contact us. We'd be more than happy to help. Looking for something else? We don't just have sawmill tools and portable sawmills for sale. We have a wide range of equipment, tools and machinery online, including log splitters, construction gear, wood working power tools, garden sheds and more. And don't forget to keep an eye on our backorder sale page for great bargains.